DONOVAN MODEL D ALUMINUM ENGINE
THE ALUMINUM DONOVAN MODEL D ENGINE IS AN IMPROVED VERSION OF THE MODEL A FORD ENGINE.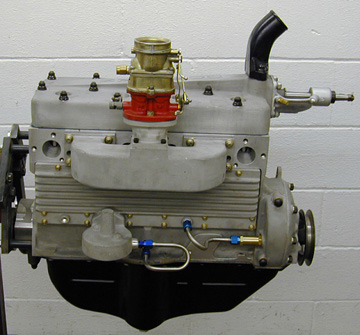 THE DONOVAN ENGINE IS VASTLY MORE DURABLE & IS CAPABLE OF MAKING MANY TIMES THE HORSEPOWER OF THE ORIGINAL MODEL A ENGINE.




THE BLOCK SPORTS 5 MAIN BEARINGS AS DOES THE BILLIT STEEL CRANKSHAFT, FOR MAXIMUM BEARING & CRANKSHAFT LIFE.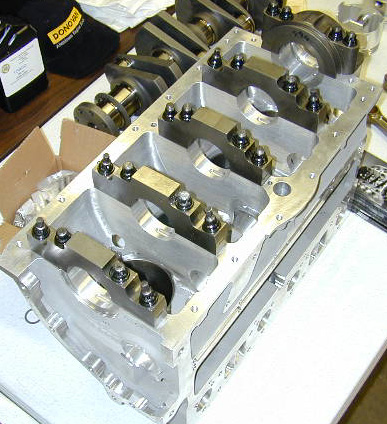 THE BLOCK INCORPORATES FULL PRESSURE OILING SYSTEM AS WELL AS 4 INTAKE PORTS FASHONED AFTER THE CHEVY 350 BOW TIE RACING CYLINDER HEAD.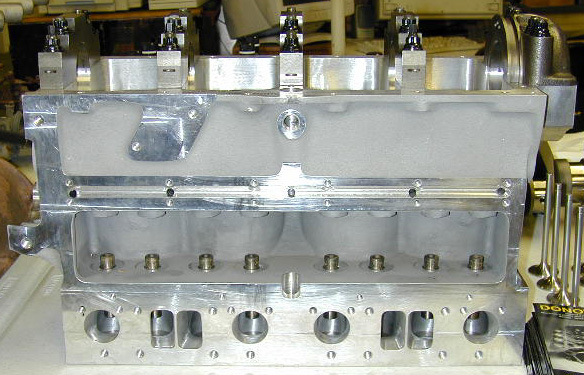 THE RODS ARE MADE FROM BILLIT 4130 STEEL & THE PISTONS ARE CUSTOM HIGH SILICON FORGINGS.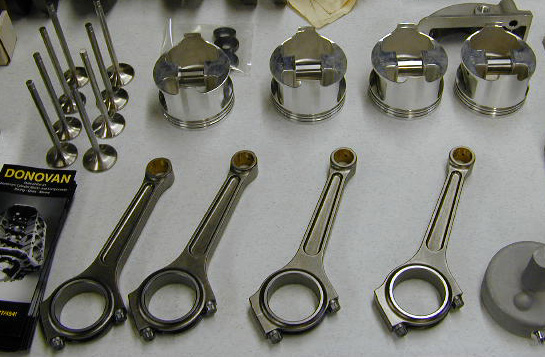 THE ALUMINUM HEAD CREATES APPROX. 7.5-1 COMPRESSION. THERE ARE MANIFOLDS AVAILABLE WITH 1 OR 2 CARBURETOR MOUNTING PADS.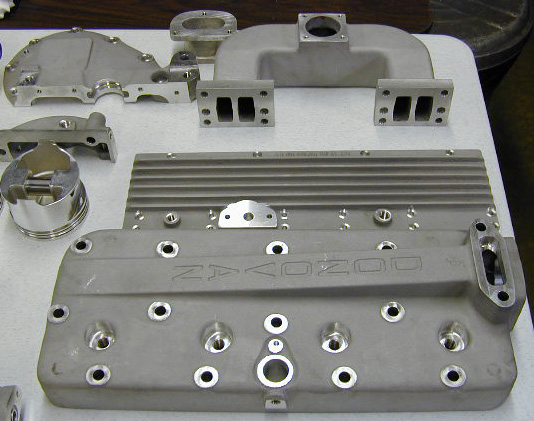 CALL US AT THE SHOP FOR DETAILS 940-382-2742
RETURN TO HIGH PERFORMANCE SEMINAR SECTION
RETURN TO FRONT PAGE